Notary Public
When you require the professional services of a notary public, whether you're finalizing an important real estate transaction or dealing with family estate planning,  it's important to work with someone you can trust who will ask the right questions to ensure that your best interests are protected. Daryl Robbins provides legal documents that are both accurate and reliable, providing the important documentation that often accompanies important financial and life decisions.
Daryl Robbins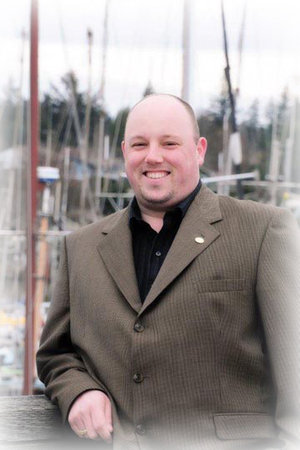 Daryl Robbins was born and raised in the Comox Valley on Vancouver Island and works within the local community to provide notary services to clients in the Courtenay, Comox and Cumberland areas. His extensive educational background and his experience in the business and financial sectors give him valuable insight into the professional needs of his clients.
Notary Services in the Comox Valley and North Island
Ensuring the integrity of documents over time is important. As a member of the Society of Notaries Public of BC, Daryl Robbins is pleased to provide this legal service to residents of the Comox Valley and the North Island. Whether you're documenting an agreement, a mortgage or real estate transaction, or the details of your family estate planning, Daryl Robbins can ensure that your affairs are in order for your own peace of mind and for generations to come.
Our Mission Statement
We provide a professional environment that encourages strong, successful relationships with our clients and community. Our caring and proactive approach is guided by ethics and privacy as we commit to timely, accurate, and convenient professional service.
Contact Daryl Robbins to confidentially discuss your notary service needs.

Estate Planning
Facing your own mortality can be difficult, but it's nothing compared to the stress family members will face when they are eventually asked to make decisions on your behalf. By preparing a personal will, appointing an executor, and arranging Power of Attorney agreements you reduce the stress family members will be forced to deal with in the future.

Real Estate
Whether you're buying or selling real estate in the Comox Valley, managing a rental unit in Nanaimo or investing in a commercial property in Campbell River, the Daryl Robbins team is here to help. Our Courtenay office provides real estate services that  can help you with the details of purchasing, refinancing, sales and securing property.

Legal Documents
Various government agencies, law courts and other regulatory bodies often require documents be certified as true for legal purposes. Our notarization services can ensure authenticity, document agreements, and prepare affidavits to satisfy those in a position of authority. For full details on all of our legal document services, click below.