The Daryl Robbins Notary Public Team
Daryl Robbins, Notary Public
Daryl Robbins completed his Bachelor of Business Administration Degree (BBA) at North Island College in Courtenay, BC and graduated on the Dean's Honour Roll.
Following his degree, Daryl completed the Certified General Accountant (CGA) program, the Canadian Securities Course, the Investment Funds in Canada Course, the Computer Information Systems Certificate (North Island College, Courtenay, BC) and an Associate of the Institute of Canadian Bankers Diploma (AICB) from the Institute of Canadian Bankers. He has also completed a Master of Arts in Applied Legal Studies (MAALS) at Simon Fraser University (Burnaby, BC).
Daryl and his wife Christine have two sons Brian and Blake, and a daughter, Amy. Family camping trips on Vancouver Island, as well as hockey, keep their family busy.
Daryl is involved in local sports and is the Treasurer of the Comox Valley Baseball Association, the Past President of the Comox Valley Major Men's Fastball League, and is now involved with the Comox Valley Skating Club.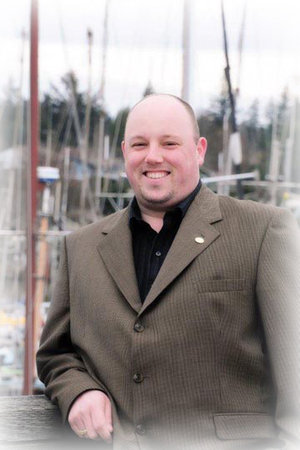 Jolene Verboom, Administrative Assistant & Community Liaison
Jolene was born and raised in the Comox Valley and received her Office Assistant Certificate as well as her Legal Office Assistant Certificate from North Island College in Courtenay, BC. Prior to her return to the Comox Valley, Jolene lived in Victoria for a year and worked at an investment firm.
Jolene assists Daryl in preparing Wills, Powers of Attorney and other Personal Planning Documents to ensure that our clients have all their matters in order for their future.
In her spare time, Jolene enjoys spending time with her family and friends, camping and exploring the beautiful places Vancouver Island has to offer.